In her context-sensitive audio pieces, drawings, installations, and performances, Richtje Reinsma approaches day-to-day reality like a mysterious, unknown organism – something to be met with amazement and desire, possibly fear, and definitely respect. What might appear ordinary to the average beholder, is never common or obvious to her. In her visual language, she responds to this with a consciously "naive" iconography; her images appear as provisional as the realities she reflects on. Her audio pieces are often fragmented trains of thought, as she shares her astonishment about the form and function of daily objects, and the vocabularies and behaviors associated with them. Richtje makes us aware that everything we experience is just a temporary arrangement, determined by relations, histories, and interactions. Her artistic inventory of realities conveys that only by keeping in touch with the unfamiliar in the familiar, we can preserve a sense of curiosity and wonder. Richtje Reinsma (NL, 1979) lives and works in Amsterdam, the Netherlands, and previously studied at the Gerrit Rietveld Academie (BFA) and Sandberg Institute (MFA). Her visual and audio work has been performed and presented at venues including Museum van Loon and Mediamatic, Amsterdam; Nest, The Hague; Garage Rotterdam; Onomatopee, Eindhoven; Museum Jan Cunen, Oss; Le Pont Gallery, Aleppo; and Wende Museum, Los Angeles. As an art critic, she has published texts in Dutch magazines such as
Kunstbeeld, Metropolis M, Mister Motley, VPRO Gids, Tubelight,
and
De Groene Amsterdammer.
She has received various prestigious stipends to sustain her art practice and won national awards for her radio work.
www.richtjereinsma.nl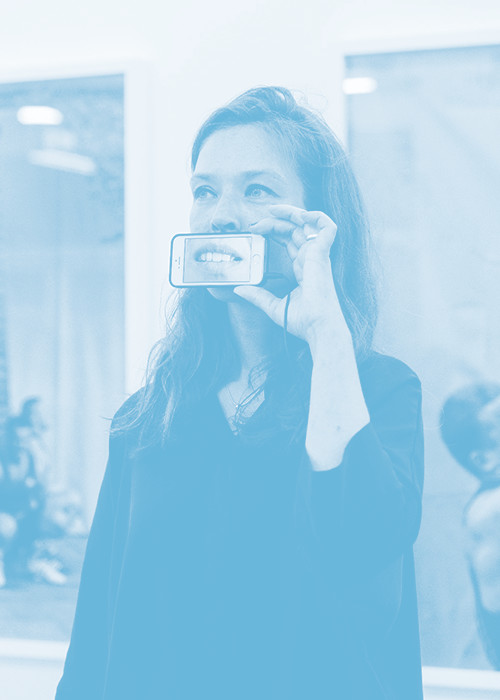 Photo by Hans Poel