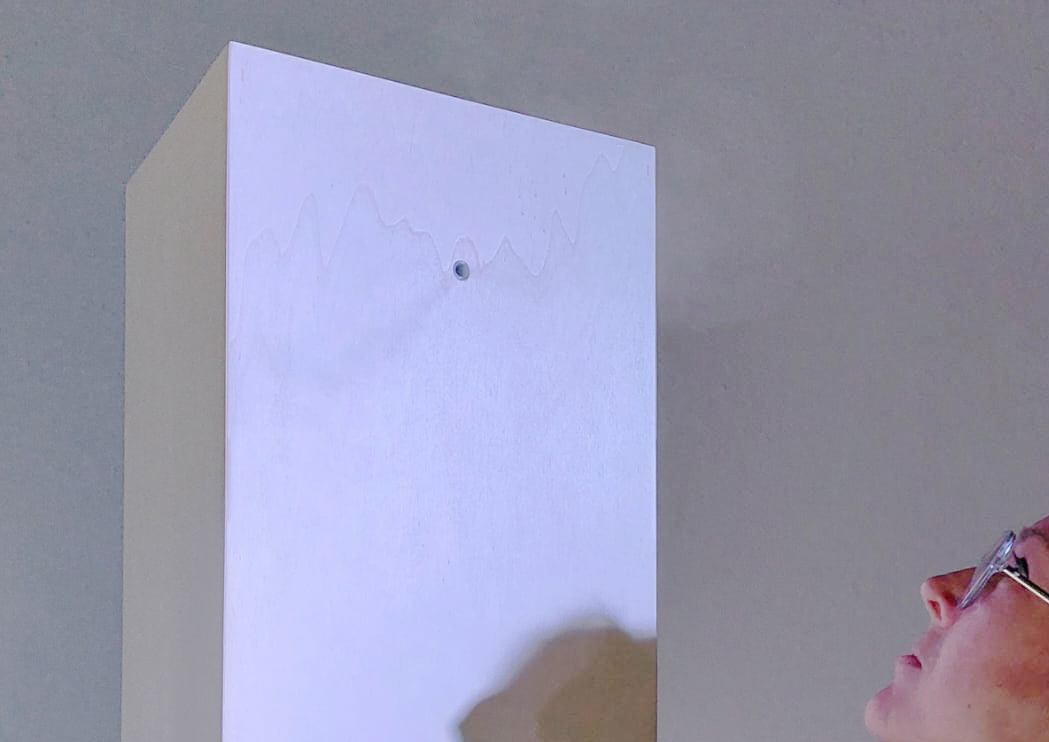 Vragen? #3 is a Dutch-spoken sound art piece by Richtje Reinsma. It is the third of four outputs sprouting from her artistic research on the practice of asking questions. The sound art piece was exhibited in the company of the olfactory installation Vragen? #2 (2022). In the public manifestation of Vragen? the question appeared in an enigmatic, elusive guise by approaching the question vocally, sonically and chemically. An olfactory dialogue consisting of a 'questioning scent' and an 'answering scent' was developed in collaboration with perfume maker and scent designer Frank Bloem. Vragen? #2 and Vragen? #3 were presented at the group show In the pause of a gesture there might be an echo #3 curated by Suns and Stars at Arti et Amicitiae, Amsterdam, The Netherlands.
Richtje Reinsma developed the conceptual idea, wrote the manuscript, and performed the voice in Vragen? #3. Nathalie Bruys composed and designed the sound, and Jair Stein was Richtje's voice coach. (For the scent installation Vragen? #2, the conceptual idea was developed by Richtje as well, Frank Bloem designed the scent, and Roger Cremers built the wooden constructions of the installation).


The long-term artistic research project Vragen? was part of the Suns and Stars program of 2021-2023, an overarching program for artistic practices that develop through open-ended research in a context of collaboration, initiated by Marjoca de Greef and Anastasija Pandilovska. Other participating artists were Sarah van Lamsweerde and Aram Lee.


This email address is being protected from spambots. You need JavaScript enabled to view it.


Made possible with the kind support of the Mondriaan Fonds and Lira Fonds.